About 45 days before Chris and I set sail and leave the US for a good long while. What better time for a good old fashioned American road trip?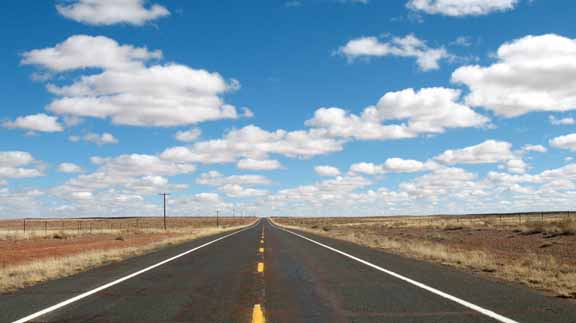 We left Green Valley Lake at 0-dark-30 --
jumped into the car with a full thermos, looked at each other and cried out in unison:
"TRAVEL DOGS!"
And off we went.
For the dual reasons that 1) our Explorer has almost 100,000 miles on it, and 2) we are practicing being comfortable in high temperatures, for the fun of it we drove through Vegas and the Mojave Desert without turning on the air conditioning. We did it with the windows down -- old school.
All I'll say about Vegas is -- BREAKING NEWS: Las Vegas now has
smog.
:-/

Our first stop was Utah's Zion National Park.
As we drove through the gigantic monuments, we didn't speak.
I chose Bach for the iPod -- nothing less than sacred would do.
Photos are inadequate when it comes to Zion.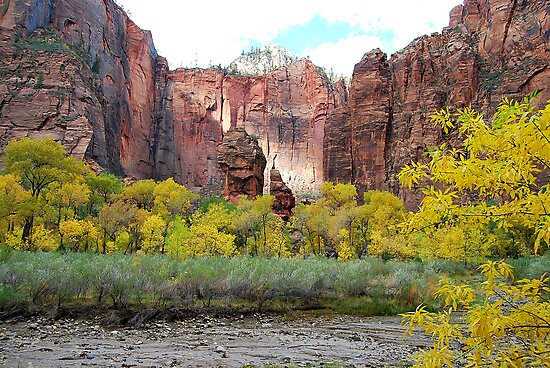 It's simply too grand, too enormous for a mere photo to do it justice. I felt overwhelmed, near tears.
You must see it for yourself.
Next came Bryce Canyon, Arches and Grand Staircase Escalante National Parks.
Driving through these areas of Utah brings the sensation that you
are in a gigantic natural amusement park created for our pleasure.
At every turn it is as if we are entering a new "land" -- Disneyland style
One soon loses count at the number of times "Wow" is uttered.
The word becomes banal and meaningless.
The itinerary for Day two of the road trip was the famous I-70 across central Colorado and through the heart of the Rockies. I knew it would be beautiful -- but what I didn't expect is the Colorado River flowing right next to, under and around the highway during much of the drive.
We literally crossed over it dozens of times. What a thrill!
Traversing Vail Pass, you could smell the money.
But there's no denying the awesome beauty. You can't blame the world's rich and famous for wanting to hang out there.
We finally reached our destination -- the Littleton area in suburban Denver for my sister Devon's wedding.
While the wedding party rehearsed, my extended family did what all good Americans do when they have a little time on their hands: we went bowling! :-) Although we had a blast (The "Pajama Bottoms" barely beat out "The Cupcakes" in a heated competition), in a macabre twist we discovered that the Fun City Bowling Alley in Littleton is none other than that made famous in Michael Moore's "Bowling for Columbine."
It was where Eric and Dylan bowled in their Columbine High School first period elective class before going to school and, well, you know the rest.
My sister's fiance Greg grew up in Littleton. I got up the nerve to ask him if he went to Columbine High School. He told me he didn't, but the parents of one of the killers went to his church. He shared that a fissure formed in the church over the fact that the pastor showed compassion for the parents. The pastor left the church due to the controversy, and so did Greg.
The wedding was lovely.
Although there were many old friends I wanted to catch up with at the reception, instead I felt drawn to the dance floor, where my sisters, nieces, step-mom and I danced and danced. For hours. It's been a tough couple of years in my family -- lots of suffering and sadness. And I'm leaving them soon. So the sight of all the girls laughing and dancing with joy -- well, how could I miss out on that?
The peak was all of us dancing, laughing and singing every word by heart together to "
Man, I Feel Like
A Woman."
What can I say -- it's a
girl
thing, right ladies? ;-)