Ah...chick flicks. They are to us ladies what The Three Stooges and any movie with the word "Bourne" or "Bond" in the title are for the guys.
Problem is, many (most?) of them out there are pretty darn bad.
This post is for my nieces -- lovely young adult women who are already making the world a better place. You're all smart and informed. But with such a dizzying array of entertainment/diversion choices available these days, the simple act of choosing a movie to watch can be overwhelming!
So. Aunt Liz to the rescue! I've been watching and enjoying chick-flicks since WAY before you kids were born.
Yes, we ladies have got our own TV networks now with Lifetime and Oxygen, but even those tend to show the same movies year after year (Sleepless in Seattle, Bridesmaids, You've Got Mail, The Notebook, etc.).
So, young ladies, in order of general relevance down to the ten best, here is my list of the 40 greatest chick-flicks you've quite possibly never seen. In my opinion each of these is not too dated and holds up well with time. The soundtracks are classic. As a group they are hilarious, smart, romantic, heartfelt and beautiful. Seek them out on Netflix or Amazon and let me know how you like them!
And P.S. Guys -- these are all amazing, entertaining films that work for anyone with a heart and a brain -- that means you.
40) Boys on the Side (1995)
Three young women meet and bond on a cross-country drive trip. Starring Drew Barrymore,
Mary Louise-Parker and Whoopi Goldberg. Directed by Herbert Ross.
39) Stanley and Iris (1989)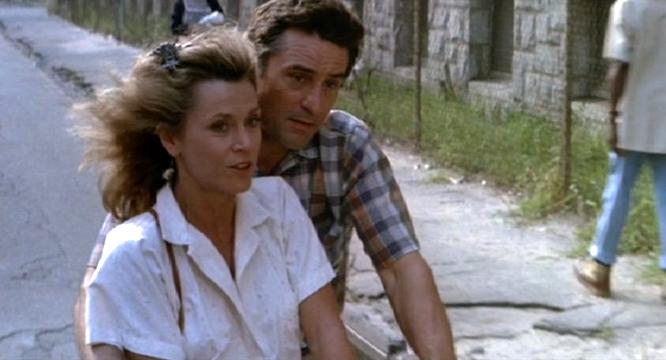 A struggling widow falls in love with an illiterate short order cook and teaches him to read.
Starring Jane Fonda and Robert DeNiro. Directed by Martin Ritt.
38) Love Affair (1994)
A man and a woman, both engaged to others, meet and fall in love when their plane makes an
emergency landing in an exotic locale. Starring Annette Bening and Warren Beatty.
Directed by Glenn Gordon Caron.
37) How Stella Got Her Groove Back (1998)
A San Francisco stock broker meets a very young man on vacation in Jamaica. Starring
Angela Bassett and Whoopi Goldberg. Directed by Kevin Sullivan.
36) Crimes of the Heart (1986)
Three very different southern sisters reunite when the youngest has shot her husband. Starring Sissy Spacek, Diane Keaton and Jessica Lange. Directed by Bruce Beresford.
35) IQ (1994)
A beautiful young mathematician (who also happens to be Albert Einstein's niece) finds love with
a brilliant but uneducated auto mechanic. Starring Meg Ryan and Tim Robbins. Directed by Fred Schepesi.
34) Hope Floats (1998)
A broken hearted young single mother returns to her home town and finds love.
Starring Sandra Bullock and Harry Connick, Jr. Directed by Forest Whitaker.
33) Falling in Love (1984)
Two married commuters inadvertently fall in love on the train to Manhattan.
Starring Meryl Streep and Robert DeNiro. Directed by Ulu Grosbard.
The true story of the female writer George Sand and her pursuit of the reclusive composer
Frederick Chopin. Starring Judy Davis and Bernadette Peters.
31) Lovely and Amazing (2001)
A mother and her three daughters deal with love and family in Los Angeles. Starring
Catherine Keener and Jake Guillenhall. Written and directed by Nicole Holofcener.
30) Lorenzo's Oil (1992)
The true story of a husband and wife who work together to find a cure for their
son's terminal disease. Starring Susan Sarandon and Nick Nolte. Directed by George Miller.
29) Murphy's Romance (1985)
A young horse rancher and an older pharmacist find love in a small western town.
Starring Sally Field and James Garner. Directed by Martin Ritt.
28) Bounce (2000)
A young mother tries to find love after her husband dies in a plane crash.
Starring Gwyneth Paltrow and Ben Affleck. Directed by Don Roos.
27) Little Women (1994)
The March sisters live and grow together in post-Civil war America. Starring Susan Sarandon
and Winona Ryder. Directed by Gillian Armstrong.
A young woman hears tales of love and loss from her elders as they construct a quilt.
Starring Winona Ryder. Directed by Jocelyn Moorhouse.
A young woman whose husband is away fighting in Vietnam falls in love with a paralyzed vet.
Starring Jane Fonda, Bruce Dern and Jon Voight. Directed by Hal Ashby.
24) The Turning Point (1977)
When her daughter joins a ballet company, a former dancer is forced to confront her long-ago decision to
give up the stage and have a family. Starring Anne Bancroft and Shirley Maclaine. Directed by Herbert Ross.
Two Manhattan brothers struggle with love and marriage. Starring Jennifer Aniston, Cameron Diaz
and Ed Burns, who also directed and wrote the screenplay.
A young reporter finds a tragic love letter in a bottle, and goes on a mission to find its writer.
Starring Robin Wright and Kevin Costner. Directed by Luis Mandoki.
21) The Muse (1999)
A struggling screenwriter enlists the aide of a modern-day muse, who may or may not have mystical powers.
Starring Sharon Stone and Albert Brooks, who also directed and wrote the screenplay.
20) Life or Something Like It (2002)
A reporter on the rise has a breakdown when a psychic tells her when and where she will die.
Starring Angelina Jolie and Edward Burns. Directed by Stephen Herek.
19) The Upside of Anger (2005)
A wife and her 3 daughters juggle life and love when her husband suddenly disappears.
Starring Joan Allen and Kevin Costner. Directed by Mike Binder.
18) Indecent Proposal (1993)
A billionaire offers $1,000,000 to a happily married but financially struggling young couple for one night with his wife. Starring Demi Moore, Woody Harrelson and Robert Redford. Directed by Adrian Lyne.
17) Intersection (1994)
A successful architect has to choose between his wife of 16 years and his new love. Starring Sharon Stone
and Richard Gere. Directed by Mark Rydell.
Three brothers deal with love, marriage and infidelity. Starring Edward Burns and Maxine Bahs.
Written and directed by Edward Burns.
15) When A Man Loves A Woman (1994)
A happily married San Francisco teacher goes to rehab. Starring Meg Ryan and Andy Garcia.
Directed by Luis Mandoki. Trivia: written by Minnesota Senator and SNL alum Al Franken.
After losing her job, a young woman goes home for Thanksgiving. Starring Holly Hunter
and Robert Downey Jr. Directed by Jodie Foster.
13) Dying Young (1991)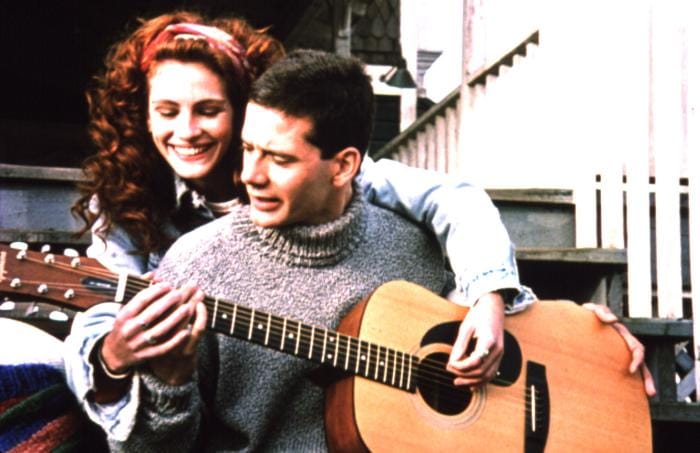 Poor young nurse loves rich young leukemia victim. Starring Julia Roberts and
Campbell Scott. Directed by Joel Schumacher.
12) Steel Magnolias (1989)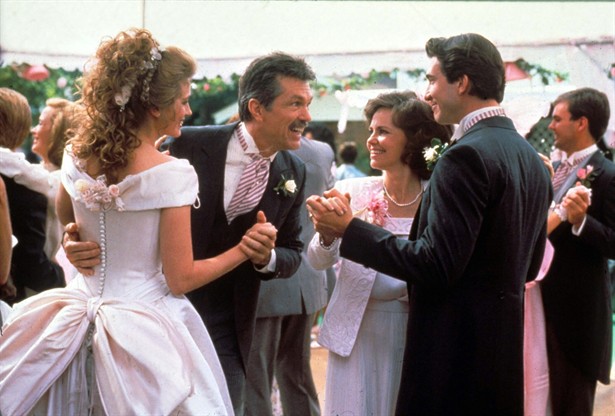 A group of Southern women deal with life, love and loss. Starring Julia Roberts and
Sally Field. Directed by Herbert Ross.
11) What's Up, Doc? (1972)
A free spirit inserts herself into the controlled life of an engaged geologist, and hilarity ensues.
Starring Barbra Streisand and Ryan O'Neal. Directed by Peter Bogdanovich.
10) Irreconcilable Differences (1984)
The courtship and marriage of a young Hollywood couple. Starring Shelly Long, Ryan O'Neal
and Drew Barrymore. Directed by Charles Shyer
9) Heartburn (1986)
The true story of the courtship, marriage and divorce of writers Nora Ephron
and Carl Bernstein. Directed by Mike Nichols.
8) Next Stop, Wonderland (1998)
An unlucky in love nurse seeks her soul mate on the subways of Boston. Starring Hope Davis and
Philip Seymour Hoffman. Directed by Brad Anderson.
7) In Her Shoes (2005)
A serious attorney and her party-girl sister meet the grandmother they never knew they had. Starring
Cameron Diaz, Toni Collette and Shirley Maclaine. Directed by Curtis Hanson.
6) Terms of Endearment (1983)
A mother and daughter fight while dealing with love and family. Starring Debra Winger,
Shirley Maclaine and Jack Nicholson. Directed by James L. Brooks
5) Out of Africa (1985)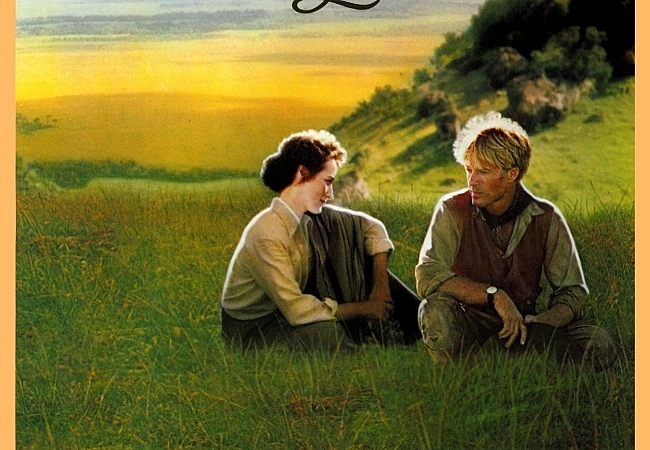 The true story of writer Isak Denisen who falls in love with dashing game hunter Denis Finch-Hatton.
Starring Meryl Streep and Robert Redford. Directed by Sydney Pollack.
4) Shadowlands (1993)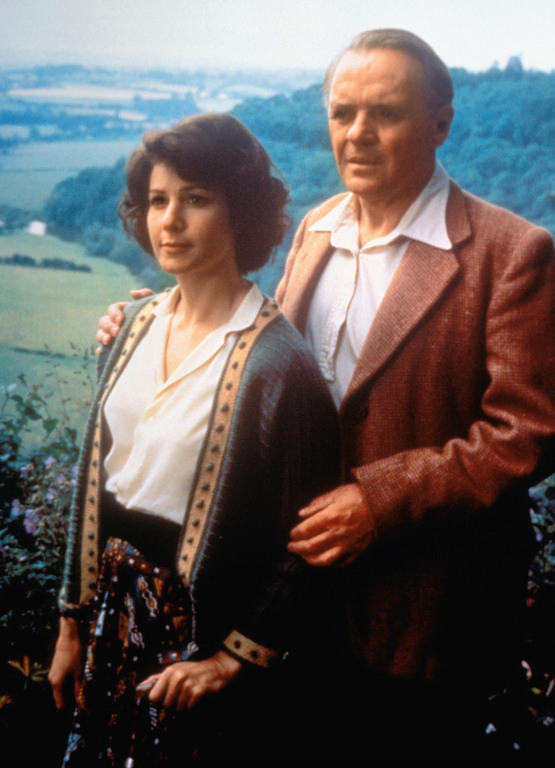 The true story a spirited American woman who steals the heart of British writer C.S. Lewis.
Starring Debra Winger and Anthony Hopkins, directed by Richard Attenborough
3) Contact (1997)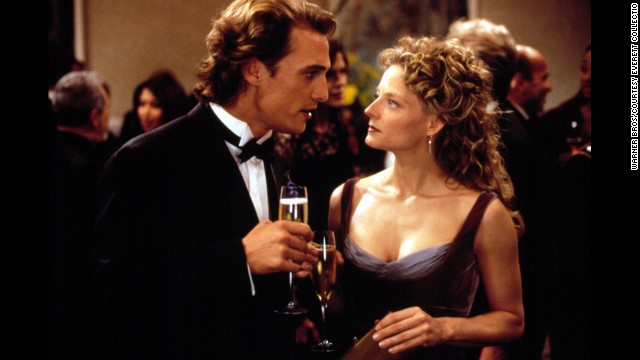 A brilliant young scientist struggles to find a balance between the heart and the mind as she makes
a world-changing scientific discovery. Starring Jodie
Foster and Matthew McConnaghey. Directed by Robert Zebecks.
2) The Way We Were (1973)
Two desperate people have a wonderful romance, but their political views and convictions drive them apart.
Starring Barbra Streisand and Robert Redford. Directed by Sydney Pollack.
1) Thelma and Louise (1991)
Two young women on the run find love and adventure. Starring Susan Sarandon and Geena Davis.
Directed by Ridley Scott.
Let me know what you think of the list. Is there anything I missed?