About 28 days 'til we shove off and head south.
Naturally my thoughts are turning to Baja. What will we see? What will we experience?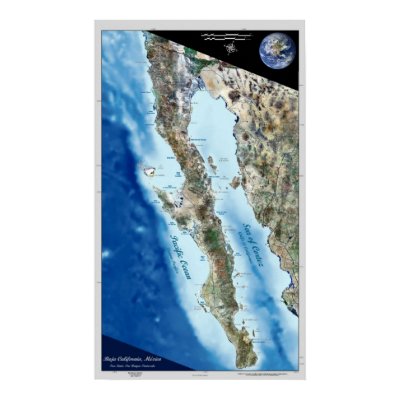 Although I've visited Tijuana, Ensenada and Cabo San Lucas, this will certainly be my first major exploration of the 800+ mile long peninsula.
What lies in the hundreds of miles between the tourist areas?
A tranquil baja sunset
A sailboat heads south, just as we will...
Yes, there is Cabo San Lucas, Ensenada and TJ, with their music, fiestas, offroading and
Carlos and Charlie's
...but the other 95% of Baja is all about quiet. Big blue skies, breaking waves and gentle breezes, getting warmer and warmer with each mile south we gain...
Guess we won't try to land the dinghy on THIS Baja beach!
Once we check in at bustling Ensenada just south of the border, we will have about 3 weeks to just meander down the miles of isolated coastline. Time to finally breathe -- and plan, and contemplate the giant step we're taking. Time to just enjoy finally sailing south together. Just the two of us, in the heavenly quiet.
Well, we won't be completely alone. I hear these guys will be hanging out in Baja -- we'll be looking for them...
...and this guy! He-LLLO big fella!
...diving with manta rays is high on our bucket list.
We could meet them beneath the waves in Baja!
But more likely, we will mostly hang out with some regal cacti:
So much to do before we finally shove off. But just looking at these photos fills me with anticipation and spurs me on to continue toward the goal...